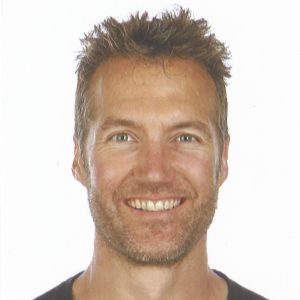 GET IN THE BEST SHAPE OF YOUR LIFE, FEEL YEARS YOUNGER, HAVE ENERGY TO BURN, MOVE WITHOUT ACHES AND PAINS AND LOSE ALL THE WEIGHT YOU'RE CARRYING.
And Do It All In Less Time A Week Than You Ever Thought Possible.
What you'll get:
1 on 1 Personal Training with me, where we build you a plan which works in the REAL WORLD
Posture/Re-alignment/Pain Removal/Mobility assessment and correction because life without aches and pains is a beautiful thing
Health and fitness assessment which we then use to build achievable, life changing goals
Lifestyle assessment & guidance on the small changes which will have BIG effects
Access to my voicemail 24/7 so you can ask me a question any time, day or night and get an answer within hours
Personalised workout plan so you know exactly what you're doing every day.
Group socials with others going through the same process, to make the whole journey fun whilst understanding the challenges others are having and gaining motivation from them
Monthly adventures you'll love, to INSPIRE you on your journey to get fit, to show you what's possible with your new found energy, to give you something to aspire to and a reason to get in shape. Some examples of what we'll be doing *:

Paddleboarding
Hiking and Orienteering
Surfing
And others by popular request
* Don't worry if you have no idea how to do any of these right now, you will, I'll be teaching you as we go and for a lot of the activities (ie paddleboarding) the equipment will be provided and we'll keep these all as local as possible.
Also Available on Request:
Your plan to lose all the weight without ever counting calories, points or macros and NEVER going hungry all designed to work in the REAL WORLD:
Nutrition Assessment
Dietary Planning
Recipes
Beating Weight Regain
---
Movement for an Inspired Life
One of the hardest things about getting fit is finding the motivation day after day to get yourself moving, to not eat that cake.
I believe that while motivation will get you so far, what you really need is INSPIRATION.
Motivation comes and goes and needs willpower to work properly which can all too easily be derailed.
When you're inspired, when you have a rock solid reason to get in shape :
Cranking out that last rep is easy…
Running that final 200m is easy…
Not eating that muffin is easy…
This is the secret we PT's never tell you. Most of us are really lazy, but nearly all of us are inspired by something. I want to give you that inspiration…
That's step #1…
But even inspiration won't help if you don't have step #2 in place:
Step #2 or why it's so hard to make lasting change…
Most fitness gurus's will tell you that getting to the gym is a matter of priorities, of making the time, of discipline and willpower.
I call that a load of old codswallop.
Most of us live in the REAL WORLD and sometimes in the real world your time to go to the gym goes to ZERO. This is when most people fall off the wagon and never get back on again.
So I've put together packages which work even when you've got no time and so which work long term (ie for the rest of your life) to get you and keep you in great shape in the REAL WORLD.
---
PACKAGES AVAILABLE
The "Get Fit" Package: 5 x 1 hour Personal Training Sessions a month – £166 a month
The "Smash your Goals" Package: 10 x 1 hour Personal Training Sessions a month – £315 a month
The "Change Your Life…Forever" Package: 16 x 1 hour Personal Training Sessions a month – £481 a month
Semi Private Sessions (2 people for 1 hour) are available at £47 per hour (that's the price for 2 people, not each)
Places are by application only, click here to apply.
For the nutrition packages just mention you're interested when we chat and I'll give you all the details.
All prices are inclusive of VAT.