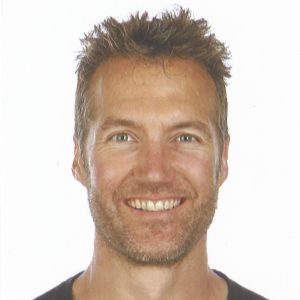 Get Out Of Pain FAST…
Knee, back, hip or shoulder pain? Become pain free in weeks if not days
Backed By My Guarantee
If you do the work and your pain doesn't reduce SIGNIFICANTLY in 5 sessions, I'll treat you for FREE until it does.
---
Niggling pains can ruin your training. If they don't entirely stop you from training they often mean you end up working around the pain point or cutting your sets short and so your progression suffers.
In the back of your mind you know you should get it sorted and you've been to several physios, and while it helps, the pain always comes back within a few days. You've tried resting it and as soon as you start training again it just starts hurting again.
Break the cycle!
Most pain is actually fairly simple to solve once we identify what is going on in the underlying tissue and structure of the body. From there we can build and implement a program to correct it, permanently.
And it means once you get it sorted you'll be a lot stronger, faster, more agile and feel much better than ever.
What you'll get:
Free 1 hour initial consultation so I can understand your goals, your current problem areas and build the perfect program for you.
Movement, range of motion and posture analysis, which we'll then use to build your roadmap for the program.
5 or 10 1 on 1 PT sessions a month (depending on which package you choose) with me ensuring you progress as fast as possible.
Access to our app where you'll get:

Your own personalised workout programme available on your phone, so every session you (and I) know exactly what you're doing (and you know what to be doing in between our sessions).
Meal tracking, meal plans and recipes if needed
Habit building help
Link to your favourite fitness device and track everything from our app
24/7 access to me so you can ask a question any time, day or night and get an answer within hours.
Access to our community of like minded individuals
---
WHAT MOST PEOPLE DON'T REALISE IS…
Exercising is a skill like any other.
Now, you wouldn't be very impressed if you rocked up to a surf lesson and the instructor handed you a board, pointed towards a 10m wave and told you to go and "knock yourself out".
Yet this is what we do in the gym every day.
You rock up to the gym, have one hour's induction and are expected to be an expert in which equipment to use, how to use it and what you should be trying to achieve and how to do it all without getting injured. This is not only unrealistic…it's dangerous and leads to many people getting injured after a few months or at best giving up in frustration.
The gym can be a lonely, boring, intimidating and frustrating place when you're doing it on your own without guidance and it's easy to lose motivation as you find yourself doing the same exercises over and over, not really understanding what you should be doing or why.
I'll build you your own individual program and then all the sessions are supervised by me so you'll be guided the whole way with the very latest professional advise so you always know you're doing the right exercise in the correct way.
5 Sessions: £166.25
10 Sessions : £315
Just buy your package at Bannatynes reception and I'll be in touch to arrange a time for your initial free consultation or just get in touch using the button below.
---
WHAT OTHERS THINK
---
FAQ
Why one-on-one?
Individual coaching provides the tailored approach and personal attention you need to achieve results faster, in a safer way, taking account of the way your body works.
As I work with you every session you see results fast and we can build a solid foundation with the final goal being that you understand how it all works so you don't need me anymore!
Stupid business plan?
Maybe, but I genuinely believe that once you understand how to get the most out of the gym and see the results you get as a result, you'll tell all your friends and so this becomes a win-win-win.
What days and times do the workout sessions start?
Every week I give you access to my calendar so you can book the time which works perfectly for you. And don't worry I make plenty of slots available to fit all lifestyles.
What if I'm a complete beginner?
Perfect! In fact I often find total beginners make more progress as they haven't picked up so many bad habits along the way! You may have not been keen on sports at school, or maybe you've taken up fitness later in life? I'm a firm believer that "age ain't nothing but a number", and am here to support your journey.
What if I miss a few days?
Not every day needs to be a training day. I believe in a sustainable approach to training, and rest days are truly a big part of the process.
If you are on holiday for a few week its no problem you only pay when you train and the package is valid for 3 months so if you miss a week or 2 it's no problem.
Do I need to be strong to start?
Hell no! What does strong really mean? The challenge is not just about building physical strength; it's about mental strength too – the strength to start a challenge, the strength to turn up, the strength not to quit when the going gets tough, the strength to tell me to "do one" when I ask for two more reps!!!
How will the workout sessions be organised?
Each week there will be a huge range of session times available you simply need to book the time you want and turn up.
How many people will there be on each session?
Just you and me!